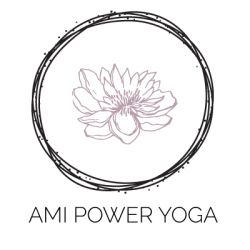 AMI Power Yoga Class Schedule
---
You are Ready Now!
Click on the class you would like to attend, enter your name/email and then click "Reserve My Spot".
"Purchase a Pass Online" by clicking on the blue button above (top left of this page) or click on this
LINK
. 
Passes available are:
- Drop in at $25 per class
- 5 Class Pass at $115 ($23 per class)
- 10 Class Pass at $210 ($21 per class)
We also accept cash/credit card payment prior to class.


---
| | | | |
| --- | --- | --- | --- |
| Start Time | Class | | Instructor |
Monday - January 22
Tuesday - January 23
Thursday - January 25
Monday - January 29
Tuesday - January 30
Thursday - February 1
Monday - February 5
Tuesday - February 6
Thursday - February 8
Monday - February 12
Tuesday - February 13
Thursday - February 15
Monday - February 19
Tuesday - February 20
Thursday - February 22
Monday - February 26
Tuesday - February 27
Thursday - March 1
Monday - March 5
Tuesday - March 6
Thursday - March 8
Monday - March 12
Tuesday - March 13
Thursday - March 15
Monday - March 19
Tuesday - March 20
Thursday - March 22
Monday - March 26
Tuesday - March 27
Thursday - March 29
Monday - April 2
Tuesday - April 3
Thursday - April 5
Monday - April 9
Tuesday - April 10
Thursday - April 12
Monday - April 16
Tuesday - April 17
Thursday - April 19
---
Online class reservations and pass tracking by Punchpass